The Artist Den is very pleased to announce our first Jeweler to the pack!!!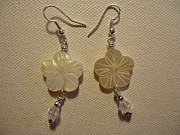 GreenWorldAlaska was established in 2010. The idea began with Cory and Jenna Green, a determination to Enjoy! life, and a family network of support.
With a lifetime affinity to the world of artistic expression, this Alaskan couple has long desired to share joy with the world, through mediums of art. This desire became a concious collaborative effort and has since developed a following of supporters whom share the same ideals of positive thought and inspired creativity.
As GreenWorldAlaska continues developing new ideas and sharing art across the globe, the business has yet another purpose and function. All proceeds fund the education of both Jenna Green and Samantha Smith at the University of Anchorage Alaska. Both girls are currently studying business administration in pursuit of their bachelor degrees at the mat-su campus.
We would like to extend our gratitude to you for visiting our website and an invitation to Enjoy!life with GreenWorldAlaska as we continue to grow and expand.
http://greenworldalaska.com/index.html
My name is Chad LaBombarde. Im the creator of TheArtistDen.net